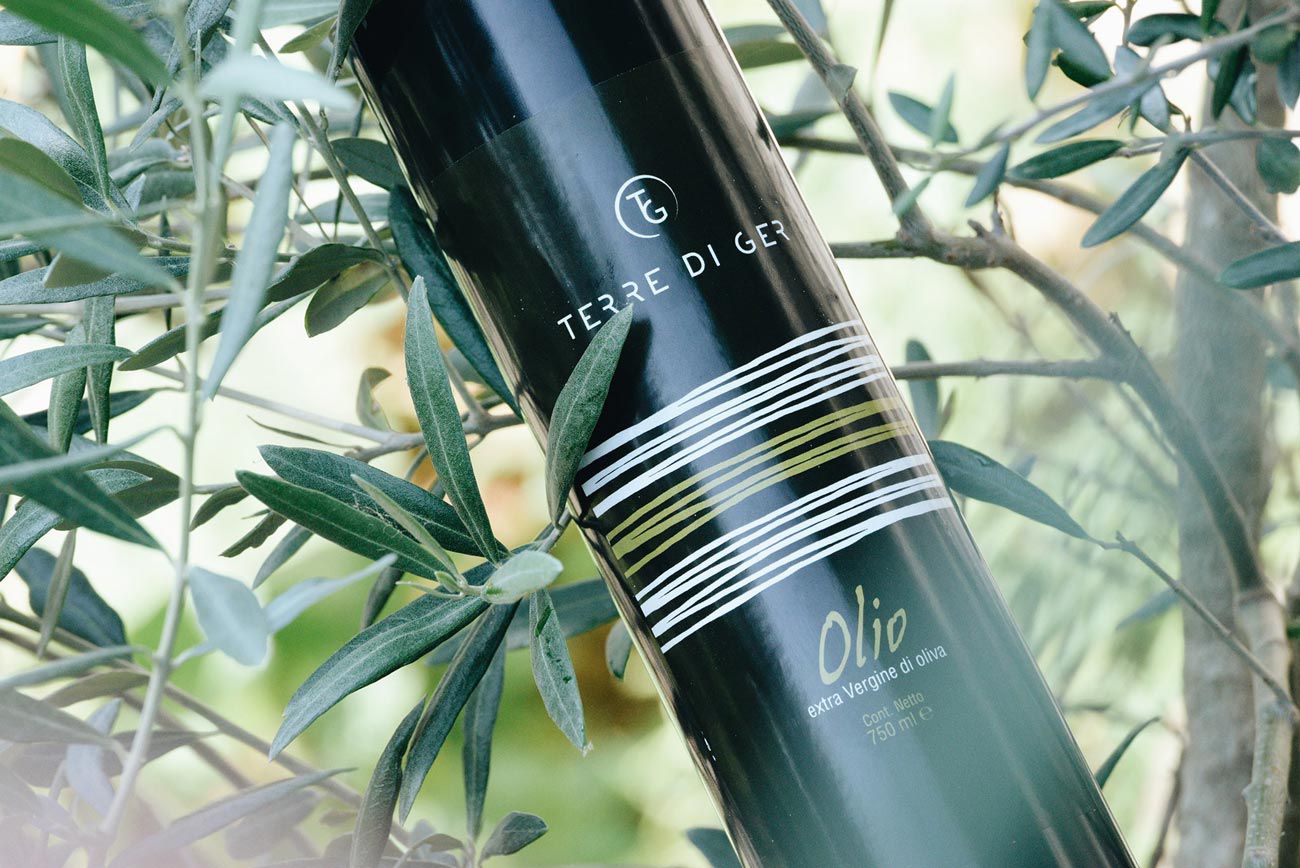 Time to pick up olives in our olive grove in Maiolati Spontini, on the hills of Jesi: two hectares of Frantoio, Rosciola and Leccino olive varieties for our Terre di Ger E.V.O. Oil, a typical product of the Marches region in central Italy.
As soon as olive pressing is completed the new vintage will be ready and we'll stay in touch to describe all its characteristics very soon. Meanwhile, let's try a new recipe by Chef Ivana Frank of Bora Cooking System, a renowed German brand and Terre di Ger partner.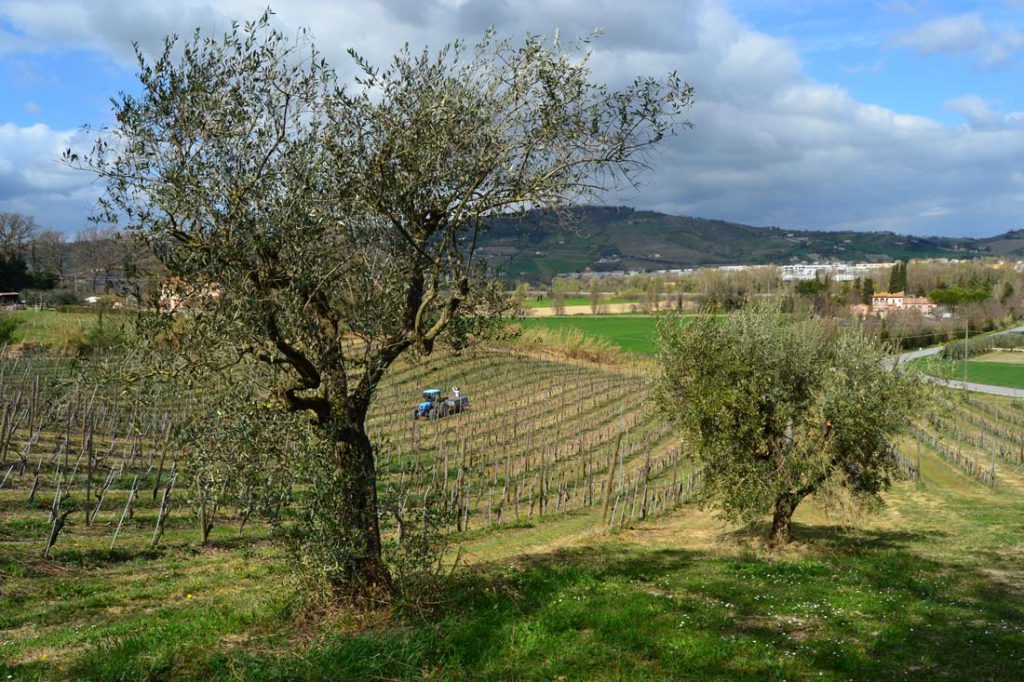 Ras el Hanout Spiced Saddle ef Lamb with Pea and Mint Houmous and Pomegranate
INGREDIENTS
For two people
Lamb saddle steaks, 150 – 200 g each
100 g frozen peas
100 g chickpeas from a jar
Dash of lemon juice
3 – 4 sprigs of mint
1 garlic clove
1 handful pomegranate seeds
Ras el hanout spice
Salt, pepper, olive oil
PREPARATION
Preheat the Tepan to 200 degrees. Brush the lamb saddle steaks with a little oil and generously season with the spice. Place on the hot Tepan and turn after 4 minutes. Meanwhile, bring a pan of well-salted water to the boil and blanch the peas for about 3 minutes. Strain and rapidly cool under cold running water. Add about two-thirds of the peas into a food processor together with the chickpeas, lemon juice, garlic clove, mint (leaves only!), 4 tbsp of olive oil and a level tsp of salt and pepper. Puree. Stir the remaining peas into the finished houmous. Remove the lamb from the Tepan, cut into slices as desired and season with salt. Divide the houmous onto plates, add the meat and garnish with pomegranate seeds and more mint.
Find out more about Ivana Frank's receipes on BORA.com.
Interested in Terre di Ger EVO Oil? Order it on our website.