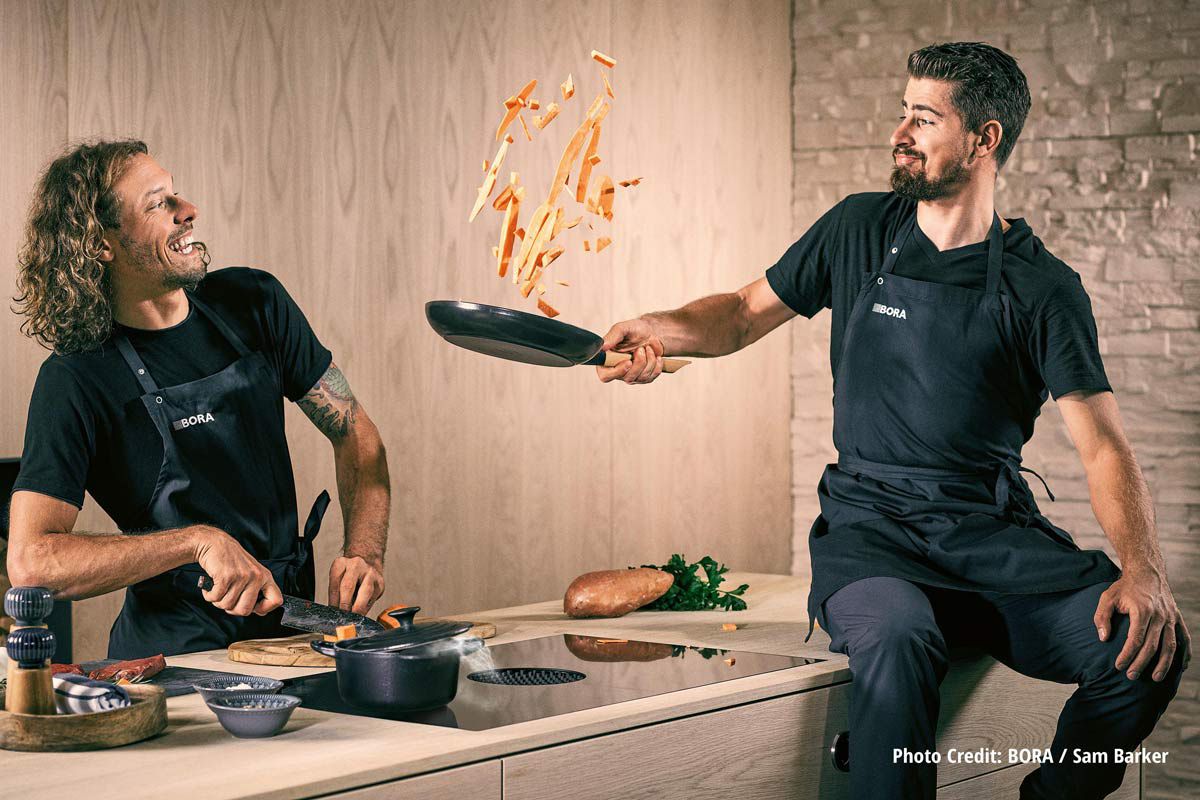 PIWI El Masut wine and a new recipe by Ivana Frank
His majesty the resistant red wine, sweet and refined Merlot Khorus and Khantus and a special recipe designed to enhance its flavors. a Well Done! to Chef Ivana Frank and to her innovative and fresh combinations of tastes. Here is a special recipe to be kept in mind.
Steak And Sweet Potato Fries With Healthy Barbecue Sauce

INGREDIENTS
For two people
600 g sweet potatoes
2 sirloin steaks, 200 g each
1 tbsp cornflour
1 tsp salt
Cooking oil
Fresh parsley
Salt and pepper to taste
For the barbecue sauce
120 g passata
2 tbsp soy sauce
4 tbsp maple syrup
1 level tsp Cajun spice mix
Peel the sweet potatoes, cut into large fries (approx. 1 cm thick by 8 – 10 cm long), then wash under cold water. Preheat the Tepan to 210 degrees. Place the wet fries in a bowl, add the cornflour and salt and shake well. Scatter the fries onto the Tepan, leaving a little room for the steaks. Place the steaks on the Tepan and, for medium, turn when 3 clear beads of pink-coloured juice have appeared on the steak's surface. Wait for another 3 clear beads of juice to appear, then remove from the Tepan and leave to rest. Meanwhile, occasionally turn the fries. To make the sauce, add all the ingredients to a small pan and briefly bring to the boil. Done. The fries are ready when they are golden brown and soft in the middle. Season the steak with salt and pepper and serve with the sauce and fries. Garnish with chopped parsley.