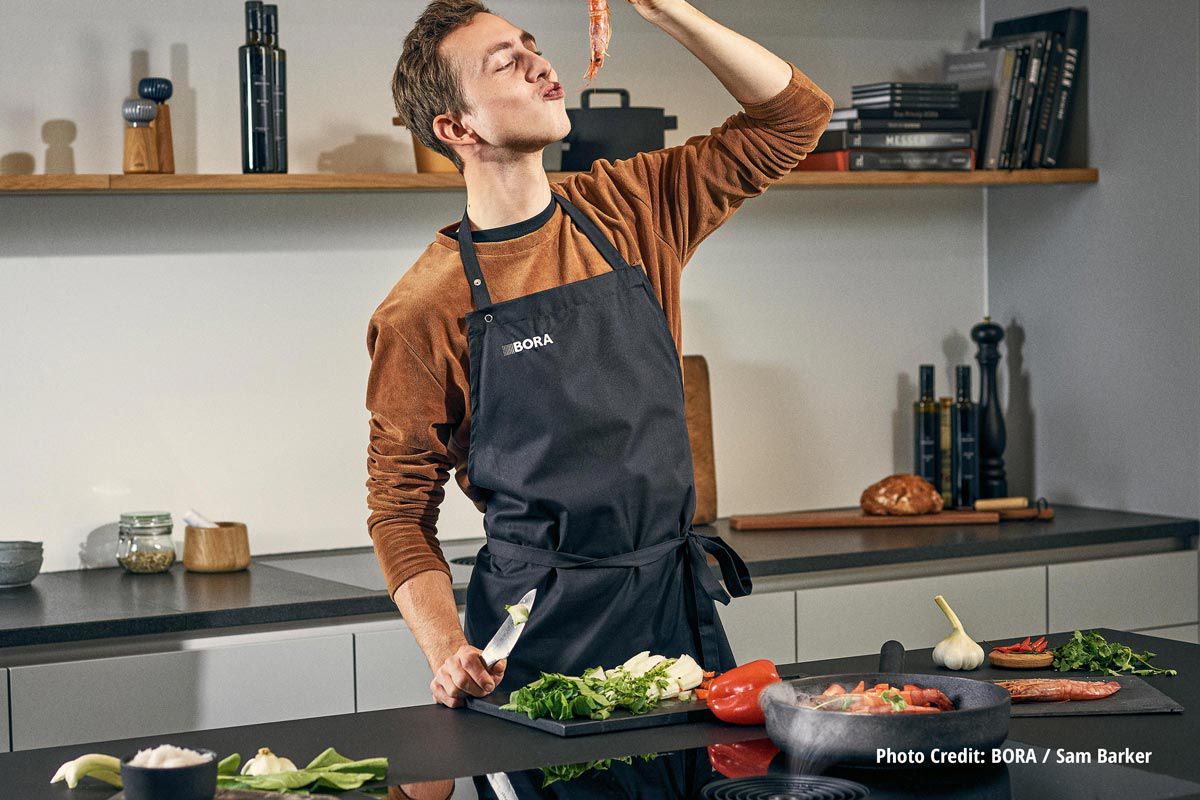 Terre di Ger's Limine Bianco paired with a new recipe by Chef Ivana Frank
This is one of the best expressions of a white wine obtained from resistant grape varieties. A true Friuli Region wine, coming from the territory. Soreli grapes, a strong and structured variety obtained from Tocai grape variety, are the main component of Limine. The Sauvignon Kretos grapes adds aromaticity and balance to the wine's taste. Chef Ivana Frank has created the following recipe which wonderfully brings together taste and flavor both on the plate and on the nose.
Prawns on chinese vegetables with cashew nuts and coriander
INGREDIENTS:
Per due persone
400 g wild or organic prawns (cleaned and shelled)
2 peppers – red, approx. 300 g
150 g pak choi
1 small red onion
1 handful cashew nuts
7 tbsp soy sauce, 3 tbsp honey,1 tsp cornstarch
Half a chilli pepper
Fresh coriander to garnish
PREPARATION
Preheat the Tepan to 210 degrees. Cut the peppers into bite-size pieces, roughly chop the pak choi and slice the onions. Place in a bowl. Fry the vegetables until al dente (5 minutes). Meanwhile stir together the soy sauce, honey and cornstarch in a small bowl. Finely chop the chilli pepper and add. Season the prawns with salt and add to the vegetables together with the cashew nuts. Stir in well and deglaze with the sauce. Fry for another minute. Serve the vegetables on plates and place the prawns on top. Garnish with fresh coriander.
Discover more about Chef Ivana Frank's recipes on BORA.com.
Discover more about our Limine Bianco obtained from resistant grape varieties.