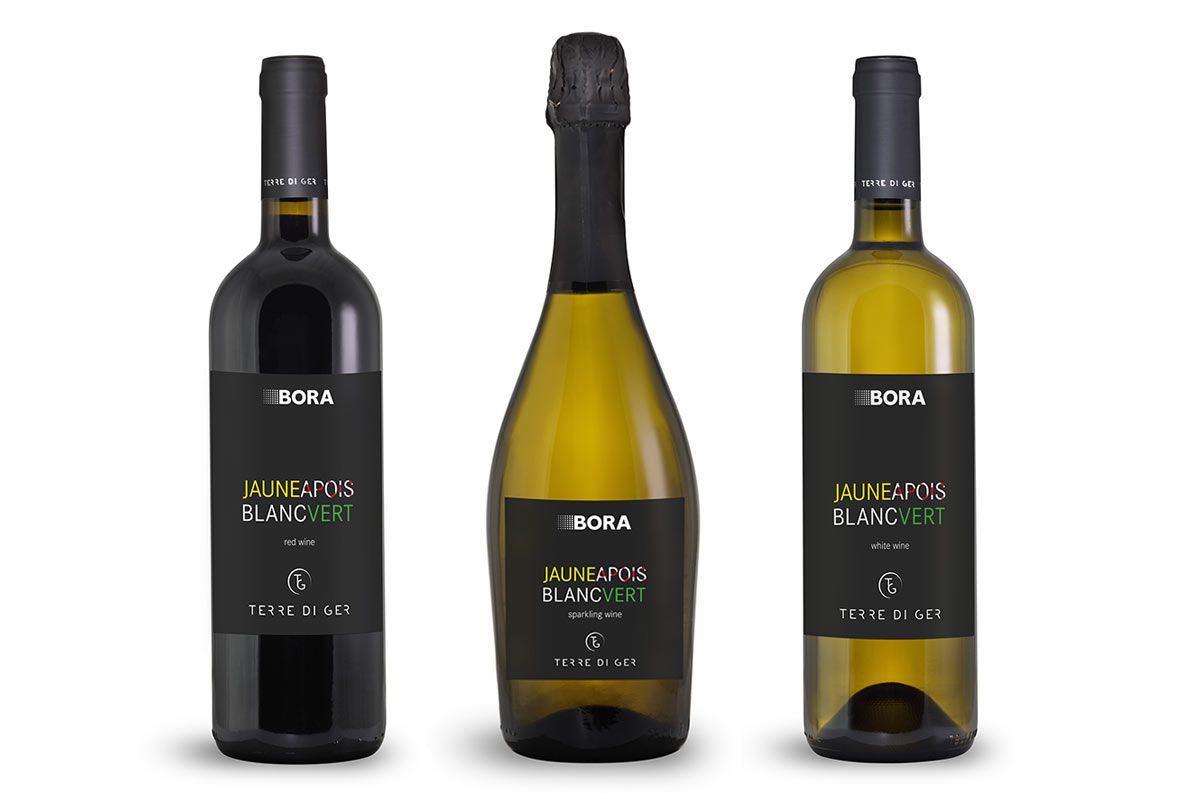 Tour de France 2020
Bonjour Le Tour
We are proud sponsor and big fans of procycling team BORA – hansgrohe.
From 29th August until 20th September Le Tour is the world cycling show around French roads.
Our captain Emanuel Buchmann and 3-time World Champion Peter Sagan will fight for a place on the podium of the general classification and the Green Jersey for the winner of the points classification. 3,470 km to go from Nice to Paris, and a lot of chances to to raise a glass to them and celebrate their success.
And of course we would like to give YOU the chance to celebrate with us and our team in style during the Race.

Together with our partner BORA we created a special Tour de France edition of our red, white and sparkling wine.

Four jerseys on special labels.

Prosecco Extra Dry
Fresh and crispy "sparkling white wine" with typical flavours of pear and green apple. Ideal for aperitif. €6,5/btl
Bio Caliere
Light "red wine" produced from "piwi varieties" with soft tannins and flavours of strawberry and raspberry. Very good as aperitif and ideal with starter dishes. €7/btl
Bio Arconi
Fresh "white wine" produced from "piwi varieties" with delicate flavours of fruit like green apple and grapefruit. Very good as aperitif and ideal for meal. €7/btl
*SHIPPING CHARGE TO BE ADDED