PIWI Association
Resistant grape varieties producers brought together in an association with the aim of promoting the philosophy behind PIWI grape varieties.
After these grape varieties have been authorized in different countries, in 1999 at Einsiedeln (Switzerland) "PIWI International" association as been constituted with the aim of bringing together wineries making wines from resistant grape varieties and promoting exchange of information between them. To date 400 wine-makers have joined the association and more than 2000 experts, including oenologists, nurserymen, and agronomists have subscribed as supporters.
PIWI grape varieties are cultivated in the following countries: Austria, Switzerland, Liechtenstein, Germany, Czech Republich, Hungary, Slovenia, Polonand, Belgium, France, United Kingdom, Ireland, Denmark, Sweden, Norway, Canada and China. In Italy, at the moment, it is possible to cultivate these new grape varieties in a few regions mostly in the North-East.
The first authorized resistant grape varieties have been planted in the province of Bolzano, thanks to previous testing conducted by San Michele all'Adige Institute, Laimburg Institute and Mach Research Foundation. The first Italian regional PIWI association was founded in Alto Adige in 2003; in 2010, after the first wineyards were installed in Val d'Adige from Egna to Trento, PIWI Trentino association was also founded. In 2015 Veneto Region defined resistant-varieties as "super-organic" and, thanks to the efforts of Veneto Agricoltura and Scuola Enologica di Conegliano, all 20 resistant grape varieties have been registered and authorized by the Italian National Ministery of Agriculture. In the same year, at Mel (Belluno), PIWI Veneto was also constituted. The following year (2016) PIWI Lombardia was also founded.
Resistant Grape Varieties in Friuli Venezia Giulia
Friuli Venezia Giulia Region carried on a different approach compared to other parts of Italy: the new varieties have been introduced thanks to the research of Udine University in cooperation with Vivai Cooperativi Rauscedo (VCR).
In 2006, Vivai Cooperativi Rauscedo perceived the importance of giving concrete answers to the emerging request of environmental sustainability; for this reason they started to work in cooperation with the University of Udine and the Institute of Applied Genomics with the aim of developing new grape varieties resistant to the most dangerous fungal diseases.
The first ten Italian resistant varieties, of which VCR holds exclusive license, are the result of many years of research. The latest stage of this research project involved the agronomical and oenological evaluation of the new varieties and has allowed the registration into the National Catalogue in 2015 of the following grape varieties:  FLEURTAI® (B.) SORELI® (B.) SAUVIGNON KRETOS® (B.) SAUVIGNON NEPIS® (B.) SAUVIGNON RYTOS® (B.) MERLOT KHORUS® (N.) MERLOT KANTHUS® (N.) CABERNET EIDOS® (N.) CABERNET VOLOS® (N.) JULIUS® (N.). After registration, those grape varieties have begun to spread in Italy and abroad. Today, after reaching this target, the assessment has been focused on seven new varieties, all developed at the University of Udine through breedings between Pinot Nero and Pinot Bianco with new resistant varieties like 99-1-48 provided by Pal Kozma. Four new breedings will be submitted for registration to the national catalogue: 109-033 (B.) 109-052 (B.) 156-537 (N.) 156-312 (N.). All organoleptic characteristics and previous experience in the field for the last 7 years can be found in Quaderno 18 edition of Vivai Rauscedo's magazine.
In 2018 Friuli Region has authorized (despite under scrutiny) the planting of resistant grape varieties listed above; after this historical result, PIWI Friuli Venezia Giulia association was founded, with the aims of promoting the excellence of these wines and the exchange of information about this kind of viticulture.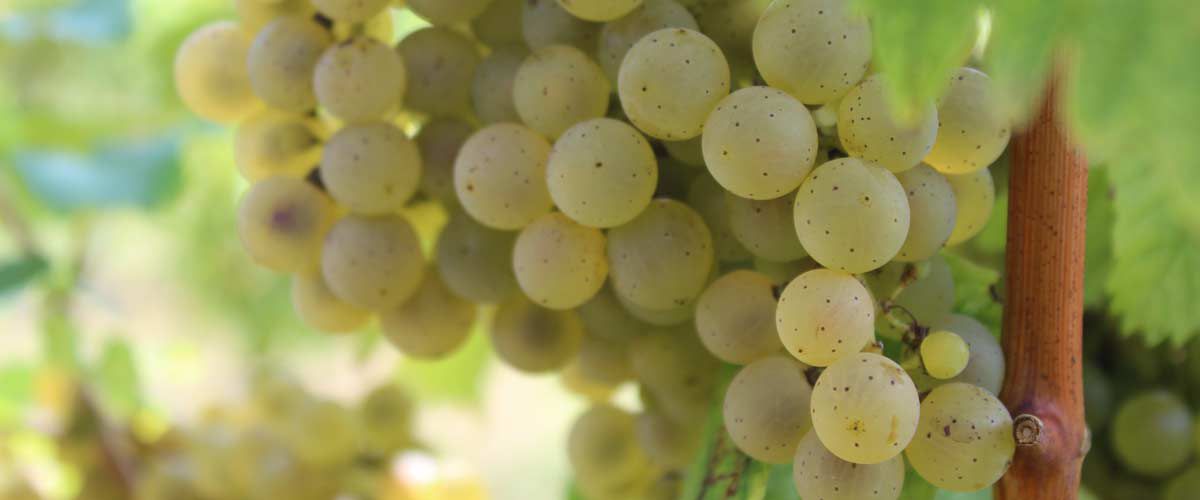 Sauvignon Kretos
PIWI INTERNATIONAL in Friuli Venezia Giulia region
This association's main goal is bringing together all producers of resistant grape varieties, supporters and professionals with the aim of promoting sustainable viticulture going "beyond organic farming", limiting to the minimum the use of pesticides and promoting natural wine making.
The primary targets are: sustainability in the vineyard, around the vineyard and for the consumers.
The association has its own registered instrument of incorporation,  and a statute approved by "PIWI International".
The statute includes two categories of membership: Ordinary and Gold.
Gold membership includes all growers that:
have planted a traceable resistant grape vineyard.
provide a technical sheet including data about vineyard management.
provide a 'report list' of grape varieties which have been planted
provide documentation about organic farming and Global Gap certificate
provide a maximum yield per ha allowed related to their DOC area
All members are allowed to use PIWI INTERNATIONAL logo for promotion, tasting events and masterclasses with their wines, and develop a recognizable marketing strategy.
The main target is promoting meetings in different areas of Friuli, sharing agronomical and oenological experience and statistical data useful for further research.
Ordinary membership includes all supporters that take part in activities and events promoted by PIWI Friuli Venezia Giulia.