The Cellar
This is the beating heart of the winery, where wines are made and markets planned. The cellar is the meeting point between the end part of the work in the farmland and the beginning of the winemaking process. A continuous process goes from what nature produces to what technology can determine. If wine starts in the farmland, it is in the cellar that it has to be respected.
---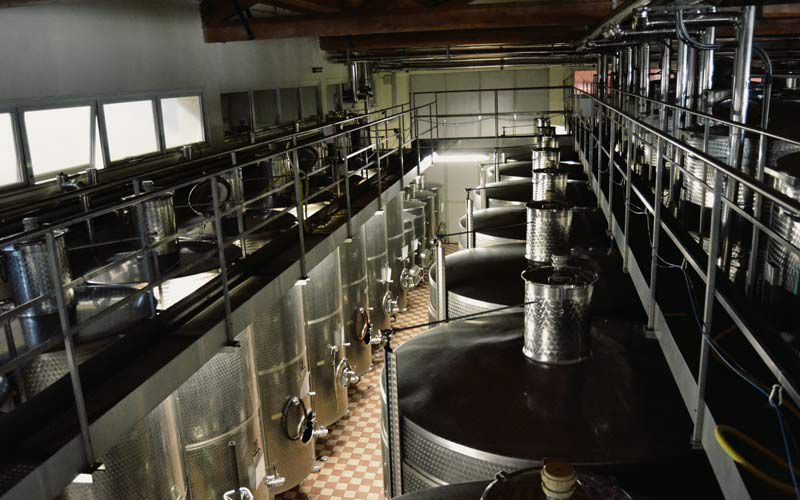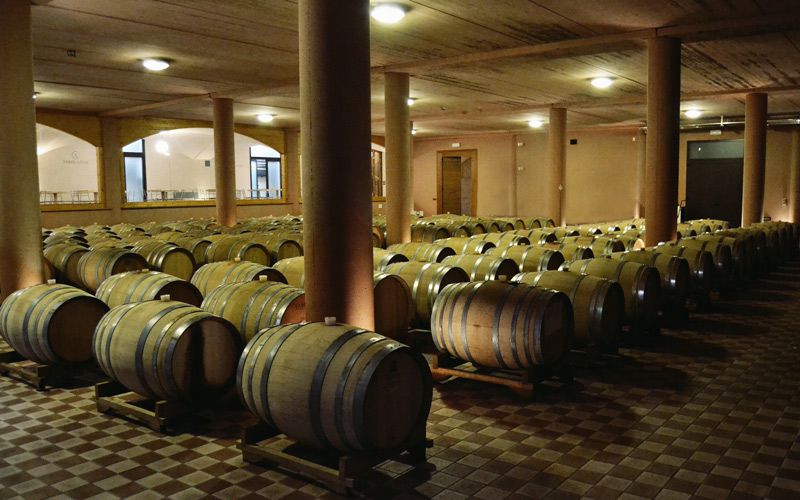 Steel
Modern machinery and avant-garde technology are fundamental in order to preserve the aroma of the wines. The freshness and fruit essence are preserved all the way through the wine-making process, starting from the grape collection tanks, going through the pressing stage down to the refrigerated tanks at controlled temperature.
Stainless steel is everywhere. All wine tanks have been designed and custom made, are insulated from external agents, connected to the hydraulic and electric system and automatically managed. 
Wood
The winery hosts an underground barrique cellar where French and American oak barriques of different essences can be found. The barrique cellar has been designed in order to give the rightful emphasis to our wines and enhance their aroma. In this area, for some particular wines, part of the fermentation process is carried on, followed by proper maturation. Once the ageing is concluded wines are stocked awaiting for bottling. The whole cellar is under controlled temperature and humidity.
Terre di Ger
A place where you can plunge into the charming and technologically advanced viticulture of DOC Friuli Grave area. 
Wine Tasting
A wine-tasting hall leans onto the cellar where wooden barriques lay, next to the shop where wines can be tasted in front of an evocative sight of the vineyards.  
Nature
Entirely refurbished, the old farm house of Terre di Ger is surrounded by vineyards and immersed in the peaceful countryside.