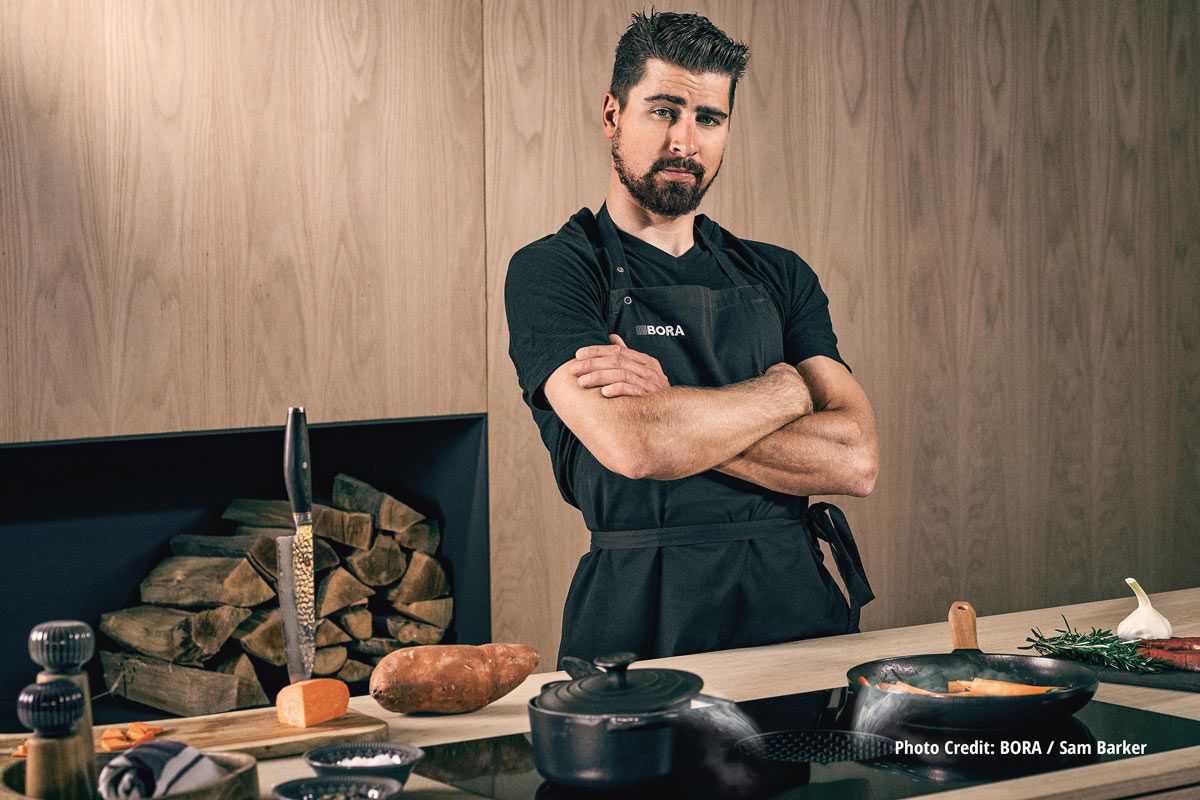 A new pairing idea for Terre di Ger's Pinot Grigio
Thanks to our partnership with BORA we are now presenting a few recipes by Chef Ivana Frank. It's the Giro d'Italia's final week: here is an easy and tasty recipe ideally paired with our Pinot Grigio.
#BORA_RECIPES


Char on a Bed of Cauliflower Couscous and Hazelnuts

INGREDIENTS
For two people
2 char fillets, 150 – 200 g each, boned
½ cauliflower head (approx. 300 g)
1 handful roasted hazelnuts
4 – 5 sprigs of dill
1 organic lemon (zest and juice)
Salt, pepper, olive oil and a little cooking oil (e.g. organic cooking olive oil)
PREPARATION
Preheat a Tepan zone to 180 degrees. Wash the cauliflower, chop into couscous-size pieces in a food processor and place in a bowl. Salt the fish fillets on both sides, drizzle a little cooking oil onto a Tepan zone and place the fish skin-side down on the Tepan. Use the spatulas to carefully hold the fillets down flat for the first few seconds, waiting until they are two-thirds cooked. Meanwhile, chop up the dill (set aside two sprigs for garnishing), finely grate the zest of half a lemon and add to the cauliflower with the hazelnuts. Season with the juice of the whole lemon, olive oil, salt and pepper. Switch off the Tepan, turn the fish and continue to fry for another thirty seconds. Meanwhile, serve the cauliflower couscous on plates and garnish with additional hazelnuts. Add the fully cooked fish to the salad and garnish with the sprigs of dill.
Find out more about Ivana Frank's receipes on BORA.com.
Discover all our white wines at Terre di Ger's shop.