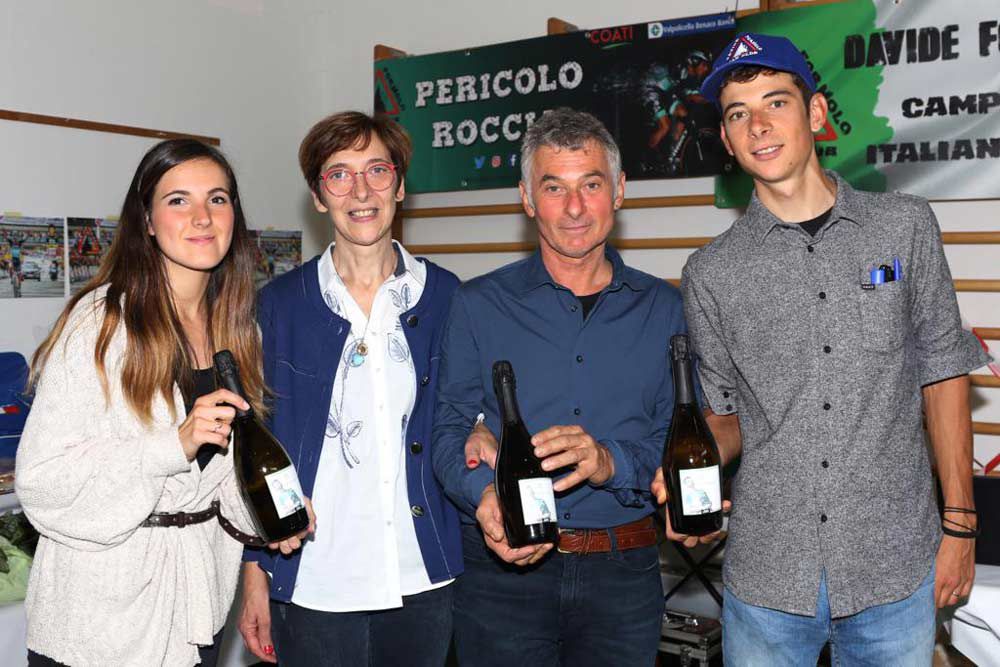 Italian Flag Prosecco celebrates Davide Formolo's unforgettable season
A special edition of Terre di Ger's Prosecco celebrates italian cycling champion Davide Formolo after an unforgettable season with Bora Hansgrohe.
Davide Formolo and his fun-club have celebrated the end of 2019 cycling season in Marano di Valpolicella, on last October 10. A limited edition of Terre di Ger's Prosecco was dedicated to the new Italian Road Cycling Champion who won the championship last june in Borgo Val di Taro.

This was not only the end of Davide's cycling season but also the end of an intense two-years long adventure with team Bora Hansgrohe during which Davide has lightened up many races thanks to his brilliance and perseverance. Davide has been so nice and polite during these years that a friendship has developed between us and him, a bond that goes beyond our sponsorship. This is why the limited edition labels make us so proud of supporting him: most of all we look back at the podium of the Italian Cycling Championships, while he was singing the Italian anthem after that unforgettable, solo victory.
Thanks for everything, dear Davide! And good luck for your future career!