Extra Virgin Olive Oil
Evoking a territory through its taste
All the olives used in order to produce this Extra Virgin Olive Oil come all from the hills of Castelli di Jesi (Castles of Jesi), in the area of DOP Verdicchio. The olive groves (Rosciola, Frantoio, Carboncella and Leccino varieties) all face north and therefore olive ripen a bit later than usual. We harvest them in mid-October and produce an oil that has low acidity and intense aroma of fruit, leaving a pleasant aftertaste. 
The land in this hilly area is extremely suitable to olive tree growing; it is sandy and clayish. Roots dig deep but never suffer of water scarcity, so no irrigation system is needed. This prevents from any waste of water and allows a drastic reduction of phytosanitary treatments.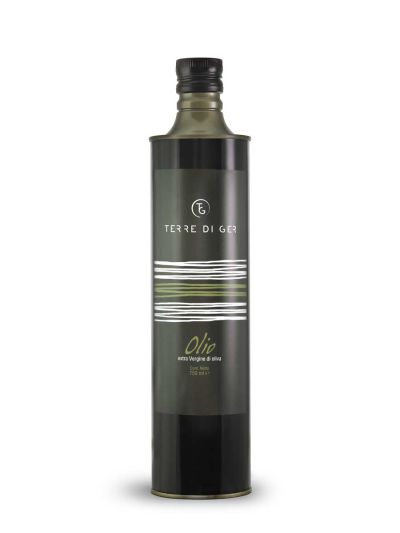 Terre di Ger's E.V.O Oil
Frantoio, Leccino, Carboncella and Rosciola

Green-yellow colour Olive Oil, intense and structured, on the nose it smells typically of almond and tomato leaf; refined and mature on the palate with a fine artichoke aftertaste.