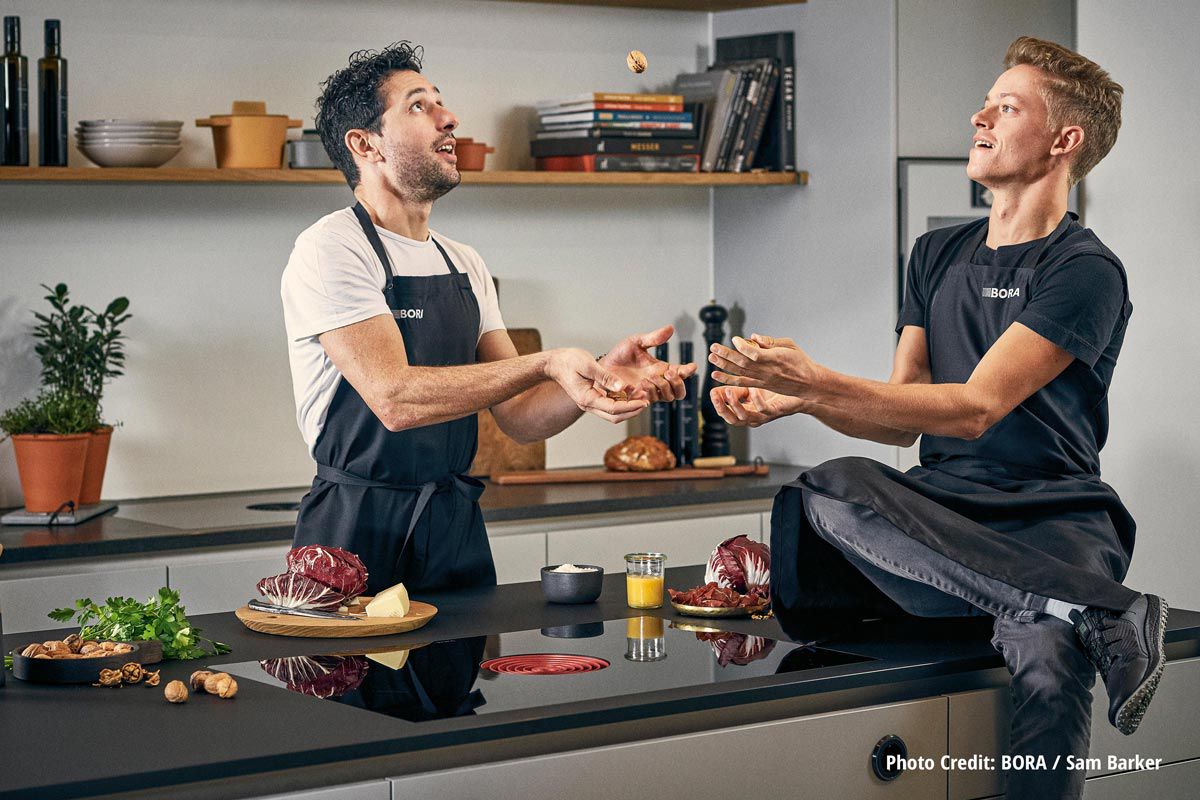 PIWI wines and Ivana Frank's recipes
PIWI wines obtained from resistant grape varieties are the best solution for echo-sustainability. They are new and modern wines, hybrids by nature and definition, with a bright future ahead.
Let's start with Caliere Rosso, an elegant mid-structured red wine with red fruits scents, ideally paired both with meat and fish dishes.
Thanks to BORA's chef Ivana Frank we have paired Caliere to a receipe that is able to express the best of the wine's characteristics.
Radicchio with dry-cured grisons beef, walnuts and goat's cheese
INGREDIENTS
For two people
250 g radicchio head
50 g dry-cured Grisons beef
50 g walnut kernels
80 g alpine goat's cheese
(or another firm goat's cheese)
4 – 5 sprigs of parsley
For the dressing
200 ml rape seed oil
200 ml cider vinegar
1 level tsp pepper
1 level tsp salt
2 tbsp honey
PREPARATION
Preheat the Tepan to 200 degrees and drizzle with a little oil. Place on the dry-cured Grisons beef and fry until the slices are all crispy. Add the walnuts and fry briefly then remove from the Tepan. Meanwhile, remove the leaves from the radicchio, wash and tear into bite-size pieces. Whisk together all the ingredients for the dressing. Cut the goat's cheese into cubes and roughly chop the parsley. Place the radicchio in a bowl and mix with the dressing. Garnish with the cheese, walnuts, crispy dry-cured Grisons beef and chopped parsley.
Find out more about Ivana Frank's receipes on BORA.com.
Interested in Terre di Ger's Caliere Rosso? Order it on our website.