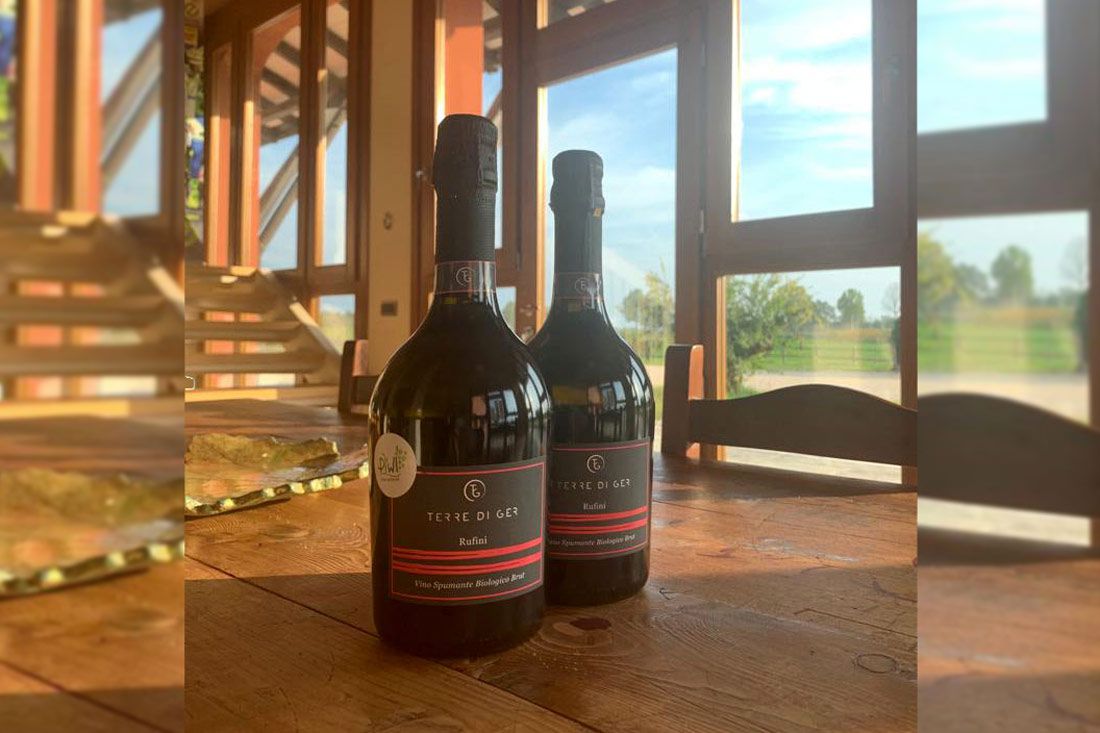 Rufini: The New Organic Sparkling Wine
Rufini used to be the mark pressed on bricks produced in the old brick-kilns located between Oderzo and Pravisdomini, in the area where our vineyards are located.
After obtaining organic certification we have created an organic wine produced from resistant grape varieties that require extremely low chemicals for protection. Only a few treatments per year allow us to grow a healthy wineyard and therefore produce a healthier wine.
So here is Rufini, a fresh sparkling white wine which suits a wide public made of friendly and curious consumers that are willing to drink healthier and sustainable wines. This is a modern and innovative wine, obtained from grapes of Sauvigner Gris and Bronner, the two resistant white grape varieties grown in Veneto.
In this wine, crispy and fresh grapes of good acidity are paired with warmer and full bodied Bronner grapes. For this new experience we have chosen a long charmat method.
Request the technical sheet and find more info, contact us!