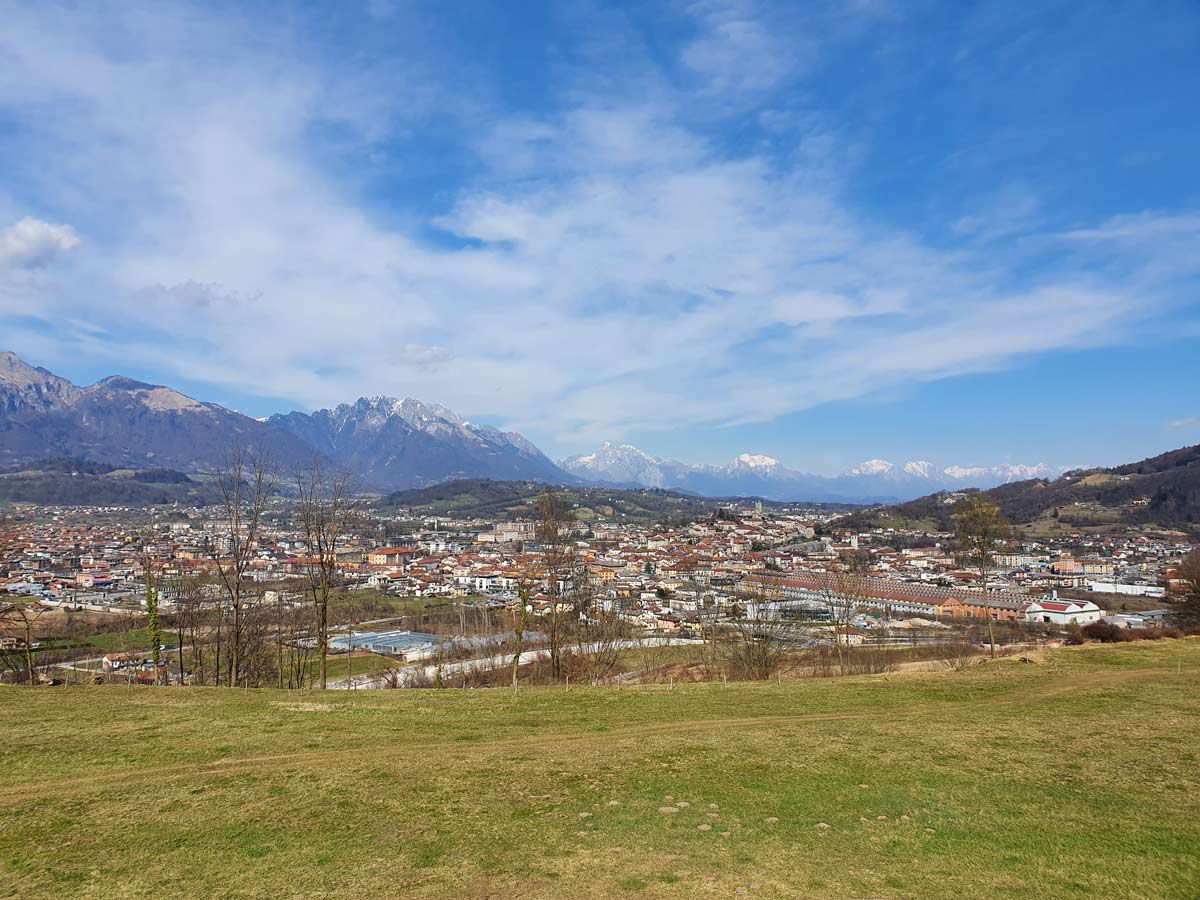 Terre di Ger in the Dolomites
Our new, fully organic vineyards are taking shape in Feltre, in the Dolomites. After the Pinot Noir vineyard, we are now completing our farm with a new Solaris vineyard, the most famous PIWI variety suitable for mountain climate. Solaris kissed by the sun isPIWI International's slogan. On San Fermo hill, in the village of Villaga, the sun shines and warms the whole farm's 4 ha since early morning.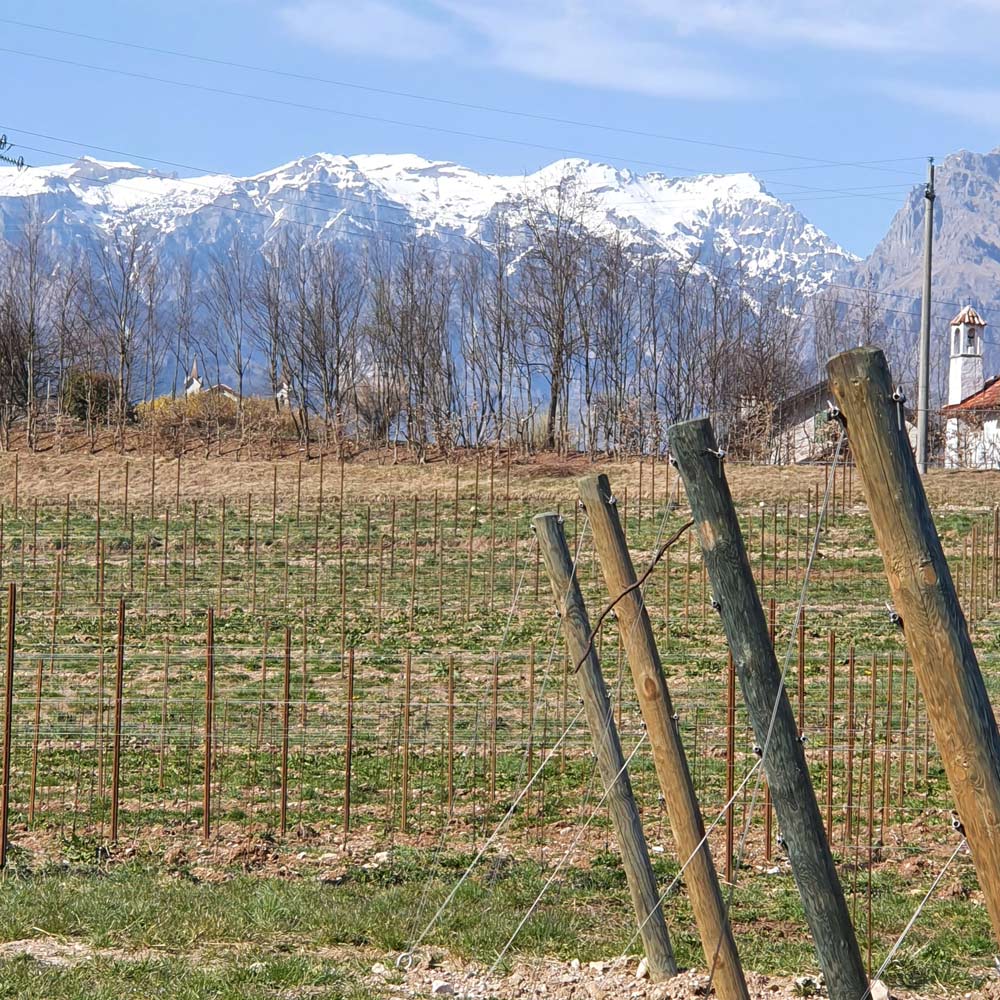 Solaris vines are vigorous, strong, and suitable to mountain climate. The vineyard planting layout is 2,80X1,20 m. The wine obtained from this grape variety is characterized by refined flower and fruit scent, tropical fruit and citrus aromas enriched by a pleasant acidity.
We picked Solaris grape variety in order to complete our selection of resistant grape varieties ranging from white grape Bronner, Sauvigner Gris, Soreli, Sauvignon Kretos and Sauvignon Rythos to red grape Merlot Khorus and Merlot Kanthus, Cabernet Eidos and Cabernet Prior.
Pinot Noir from the Dolomites is the most elegant and noble wine which could not be missing from our wine farm. It is as if the sun kissing Solaris grapes went through Pinot Noir's colour, whose clearnes is the most distinctive feature. The wine's aromas include vegetable scents, mint and dill, red fruits such as cherry and strawberry.
Step by step we will be telling you about flowering, ripening and harvest.