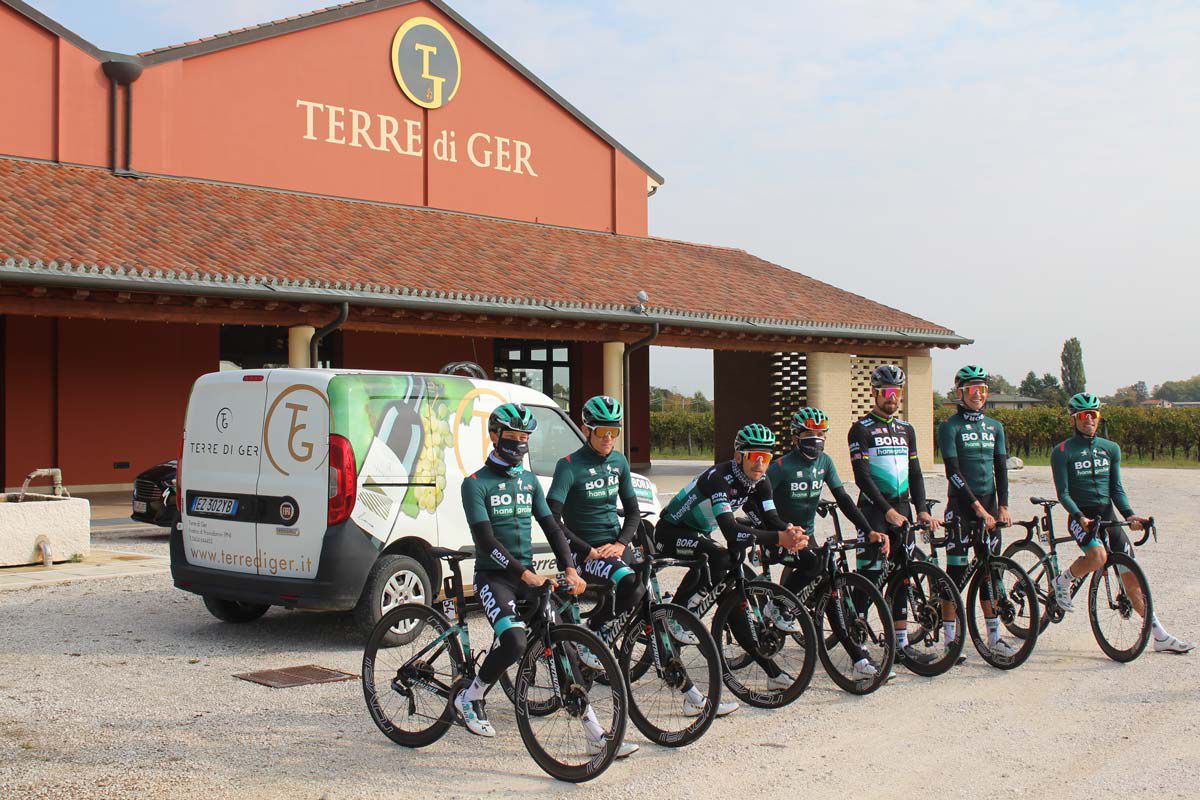 Merry Christmas and let's start again!
The love for cycling meets our job perfectly: constantly in contact with nature, in the vineyards and orchards. The rider's job is somehow similar to being a farmer. He works alone in every season, adapting to the environment and being part of it.
We've happily welcomed Peter Sagan and Team Bora-hansgrohe squad. We have spent a relaxing and easy day away from the media's attention, in Terre di Ger's vineyards and in the winery, chatting as friends.
It was great to spend time together and we would like to thank Ralph Denk for this opportunity.
We seize the opportunity to wish you all a Happy Christmas, in the hope that everything will start again at best.
Gianni and Robert Spinazzè