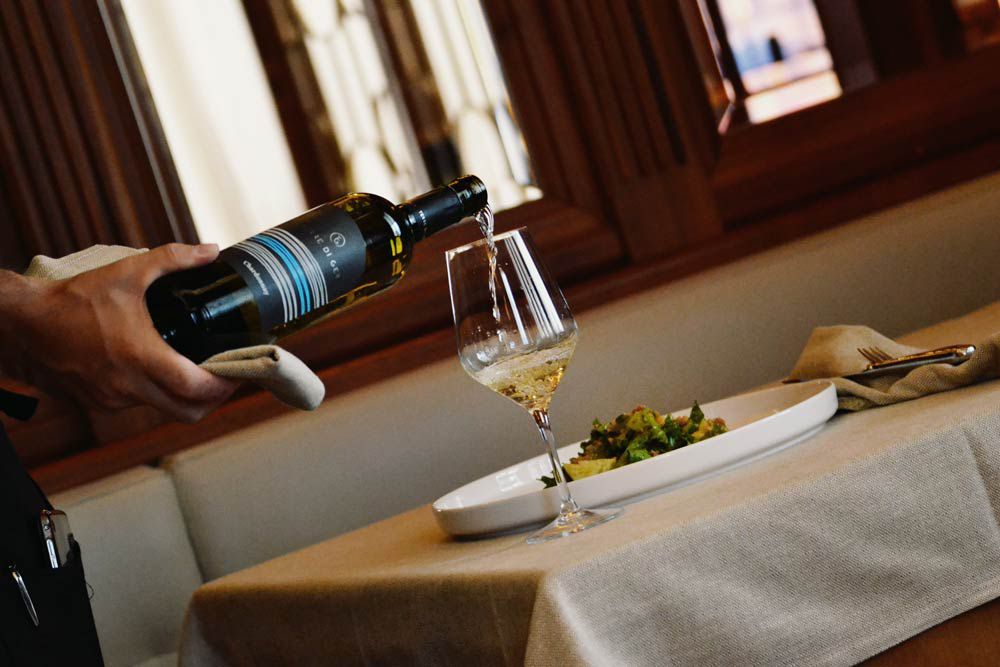 Terre di Ger at Pordenone Legge
Pordenone Legge is one of the most awaited events in Friuli region. Between on reading event and the next you will be welcomed at Alla Catina restaurant where you will be able to taste Terre di Ger's wines discovering Chef Carlo Nappo's haute cuisine.
From 18 to 22 Semptember the XX edition of Pordenone Legge book fair will take place, involving the city with events and readings. At Alla Catina Restaurant you will fine Chef Carlo Nappo's creativity and haute cuisine, here is a sensory journey accompanied by Terre di Ger wines.
Beef tartare and Pinot Grigio
Exotic Salad & Chardonnay
Tortellacci and Refosco dal Peduncolo Rosso
Pistacchio Parfait & Prosecco
The Chef
Carlo Nappo has a long time experience in prestigious restaurants and starred cuisine. He has worked as a Chef in France and Italy. Since 2004 he has transformed the historical pizza-restaurant Alla Catina together with Tonino Palumbo and Vincenzo Cioffi. In 2015 he opened "Il Podere dell'Angelo", a restaurant immersed in nature where high quality food is mixed with passion and hospitality, according to Carlo Nappo's own philosophy: "matter, soul and heart".