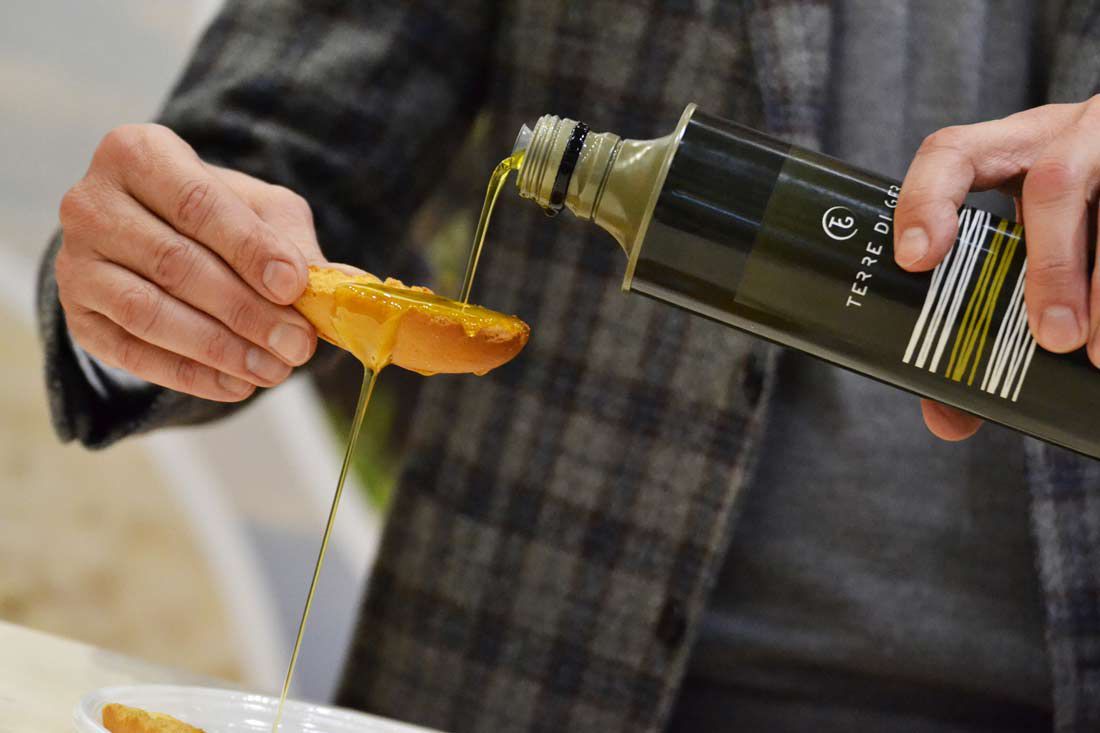 E.V.O. Oil: Why it costs so much and why it is so healthy
They call it liquid gold and they are right: Italian extra virgin olive oil is one of the most precious products in the world food market.
Why olive oil is so healthy?
Extra Virgin Olive Oil (EVO) is one of the most important ingredients in the Mediterranean diet, not only for its fruity intense taste that adds a unique character to all dishes, it also has an important role in disease prevention and a healthy living. It is a true allied to skin, bones, and circulatory system. It has many different qualities. Given the abundance of saturated acid fat it is a good condiment for people suffering high cholesterol.
It is also rich of phenols, antioxidants that are very useful against inflamatory disease and can prevent both diabetes and cancer.
It is good for frying as well and strongly advisable for kids because of its capacity to strenghten the immune system.
Why is EVO oil so expensive?
We often wonder why a product that should be on our tables every day can be so high-priced. The production costs of EVO oil are quite high and the yield plays an important role as well. The average price for olives is 88 € per 100 Kg and 100 kg of olives produce 11 l of oil. If we pay 12 € / l, this price includes the costs of raw material ( 8 €), pressing and shipping costs (15 € / 100 Kg) and packaging costs. Behind each bottle of oil there is a world of production and prices often fluctuate, but you should not trust any bled with other European oil if what you search for is the true experience of the territory. This is what makes Italy so unique in this field, featuring 43 DOP areas of production from Garda Lake to Sicily, Puglia, Tuscany and Marche.
Terre di Ger's EVO Oil is produced on the hills of le Marche
The olives of our Extra Virgin Oil comes from the historic hills of Castelli di Jesi, area of Verdicchio DOP, on olive tree orchards facing north, thereby having a later ripening time. We harvest them in mid-October, and we produce an olive oil with very low acidity, highly fruity and pleasing on the palate.
The terrain of these hills is extremely suitable to olive trees; it is sandy and clayish, and allows roots to dig deep without any stress due to lack of water, with lower irrigation costs and almost zero phyitosanitary treatments.
What they say about our EVO Oil.
Gennaro di Paolo, Extra Virgin Olive Oil Sommelier, has tasted Terre di Ger's oil and here is the first review of 2019:
Blend
4-5 varieties blend, the main varieties are Leccino, Frantoio, Ragia, Moraiolo.
Olives have been pressed in the first days of october. They were picked up mechanically and brought to the olive oil mill in four hours.
Organoleptic review
Sight: crystal clear, dense, green-yellow. Nose: intense and refined, fragrance of tomato, almond. Taste: intense and structured, sweet almond, olive, tomato, well balanced, refined, complex and ripe.
The oil is fruity with vegetal hint, mildly bitter in mouth and lightly spicy.

Pairing: hare, prawn risotto, verze alla Carnica.